Beautiful Orlando Spa and Cosmetic is proud to perform platelet-rich plasma therapy, also called PRP, to help replenish your facial appearance. PRP therapy is one of the most sought-after cosmetic treatments in the industry due to its natural origin and thrilling results. The treatment uses a patient's very own plasma to stimulate the skin, concealing the prevalence of wrinkles. PRP therapy is also sometimes performed in conjunction with microneedling in what is referred to as a vampire facial. To learn more about PRP therapy, call Beautiful Orlando Medspa in Kissimmee near Orlando, FL to schedule a consultation.
Patients with deep wrinkles, droopy skin, volume loss, and uneven skin tone are usually the best candidates for PRP therapy. Since it promotes collagen production naturally, it's also a wonderful treatment choice for refreshing tired-looking skin and achieving a more youthful appearance. PRP is great for reducing the appearance of hollows under the eyes as well, an issue that many people experience. Inform Dr. Sabharwal about any skin conditions, anemia, or blood disorders to decide if it's safe for you to undergo PRP therapy.
After you're comfortably seated in one of our secluded minor procedure areas, a small amount of blood will be pulled from one of your arms and put into a centrifuge machine. Most of the time we remove around one vial of blood. After approximately 15 minutes on the centrifuge machine, the components of the blood separate and are then ready to be injected. A local anesthetic will be applied to your face in order to ease any discomfort during the procedure. We will load your rich plasma into a syringe and inject it into the predetermined locations. The PRP process typically only takes thirty minutes, but that can vary on a patient-to-patient basis.
Plasma from PRP therapy naturally promotes the production of collagen and elastin to reveal tauter, more youthful appearing skin. As it uses your own blood, the risk of adverse or allergic reactions is basically nonexistent. You can expect your face to be a bit red following PRP therapy as traces of red blood cells can make it into the injection. Cold packs can be used on the injection area to minimize discomfort and swelling. Dr. Sabharwal typically recommends you undergo treatments in 4 – 6 week intervals to maintain results. However, this also varies from patient to patient, so it is important to discuss this with Dr. Sabharwal to determine the number of treatments you need.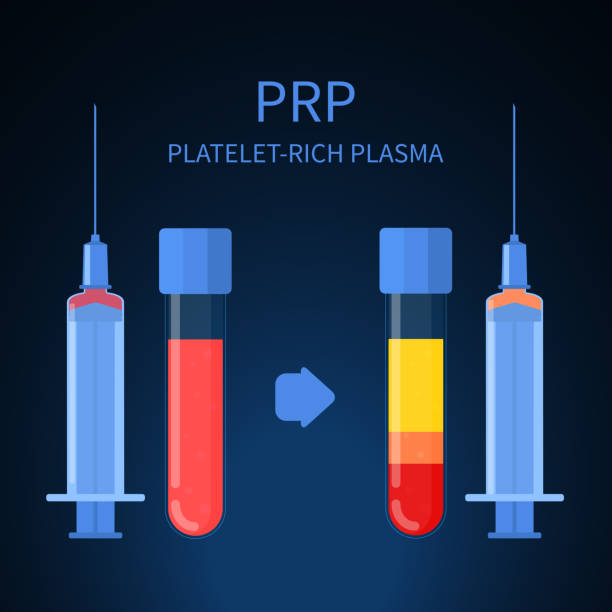 HYALURONIC ACID FILLER
We also offer the PRP treatment with hyaluronic acid filler. HA provides added benefits and helps increase volume in your face. It is used to reduce wrinkles, hydrate your skin, and result in a smoother skin tone and texture. Give us a call to schedule a consultation and decide which treatment is best suited for your needs.
When you have PRP treatments, your complexion will look healthier and brighter than ever before producing a glowing, beautiful appearance. This treatment is just right for women and men who appreciate a natural technique for skin rejuvenation that provides gorgeous results. To learn more about this popular procedure, call our Kissimmee, FL office to schedule a consultation, and to learn about our pricing.
Related Posts